Natural Holiday Wreath-Making Workshop
Christmas is a time rich with memories, nostalgia and tradition. The smell of the kitchen on Christmas morning, the excitement as the children wonder what Santa brought and of course all the family together, it is the memories that make the magic.
So, you can forgive us for reminiscing about a merry morning of wreath making and mince pies.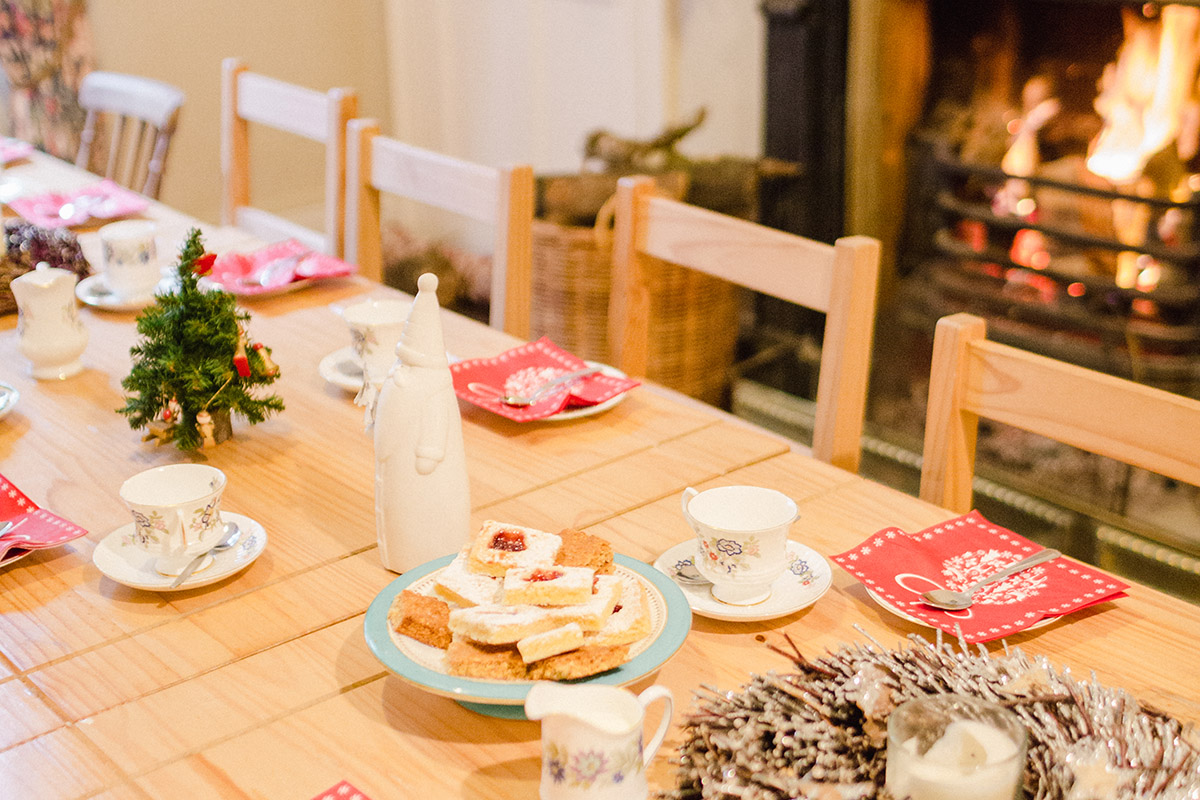 Wreaths are a big part of all our festive celebrations and traditions. At Clonalis we are lucky enough to be surrounded by an array of wonderful natural forage that makes the most stunning, natural decorations. An afternoon spent out in the hedgerows and our woodland rewards us with bags bursting with beautiful red berries, and rich greenery to tie and twist into one-of-a-kind wreaths.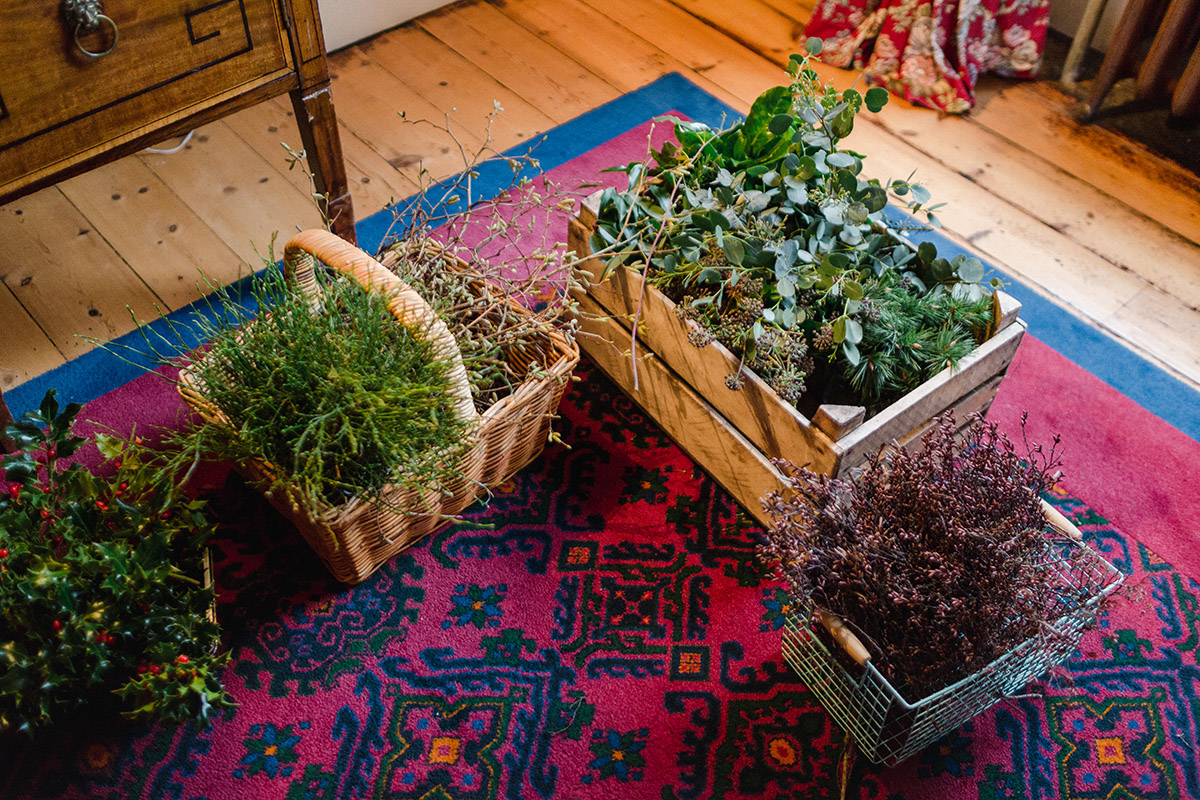 We love nothing more than getting into the festive spirit early and we were delighted to host our first Christmas wreath workshop at Clonalis last year with the amazing Amelia Raben. Amelia's inspiring eye-catching wild garden style floristry and her sustainable ethos is loved by both humans and bees! Amelia joined us in the morning where she shared the skills, she has finetuned over the years and guided participants on how to make their own stunning moss-inspired signature Christmas wreath.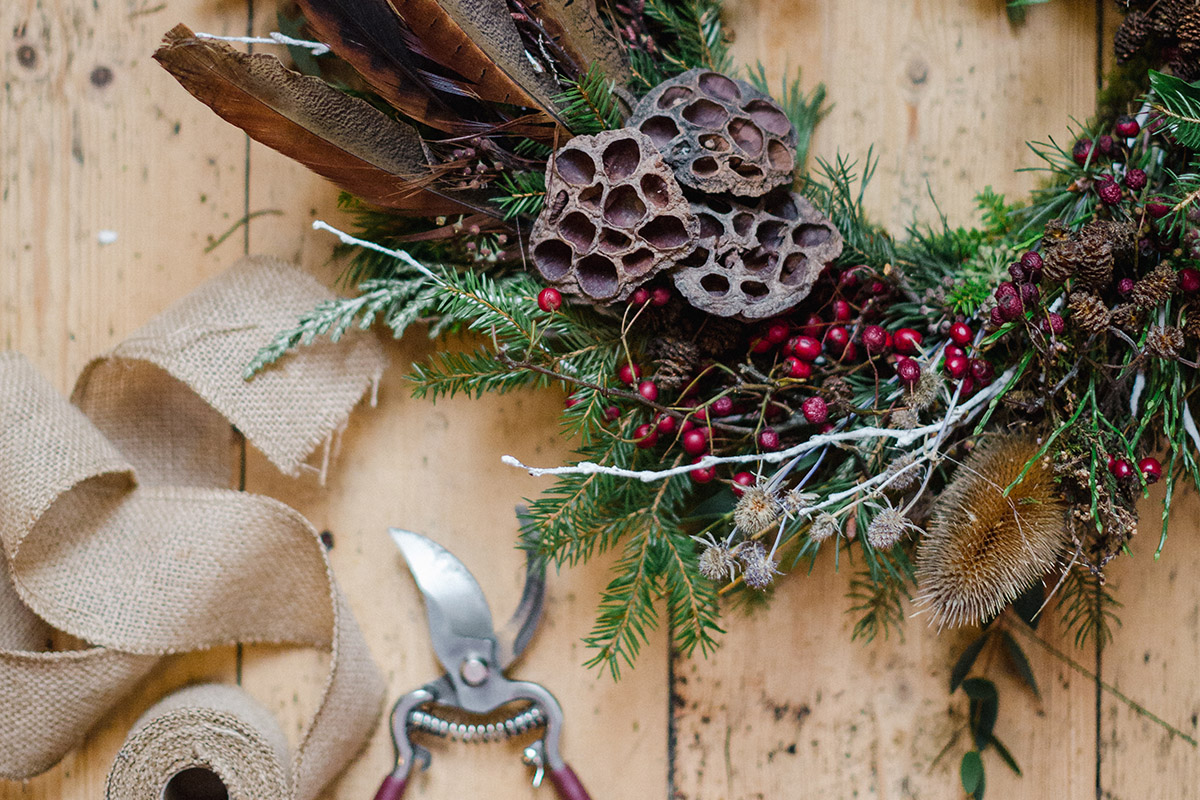 Amelia uses natural and sustainable products in all her Christmas décor and floristry. In her words: "The thing about a Christmas wreath is that it is truly seasonal and evokes the winter landscape. It has no air miles or toxic chemicals with all our foliage grown in Kildare and sourced locally." Follow Ameila on @ameliasgardenflowers on Instagram for daily inspirations and also to purchase her beautiful creations.
We look forward to everyone being able to join us again for our next Christmas wreath workshop with roaring fires, mince pies and mulled wine.