If the following question were posed "what do the Taj Mahal, built in 1653, La Petit Trianon 1768 and Clonalis Historic House, built 1880 all have in common?" many might be left a little perplexed. The answer is they were all built to commemorate love or lost love.
By all accounts the twenty first of April 1868 was a bright sunny Spring day in the small, attractive village of Avon Dassert, near Banbury, close to the Cotswolds, in Warwickshire.  There was a buzz of excitement in the village of two hundred and ninety people as a double wedding was to take place that day in the local manor house, Bitham House, the home of the Catholic, Perry family. Thomas Aloysius Perry was a prominent member of the Warwickshire gentry, a magistrate and Lord Lieutenant of the county. His property was renowned for his collection of exotic trees including a collection of prized Chilean Pine (Monkey Puzzle trees)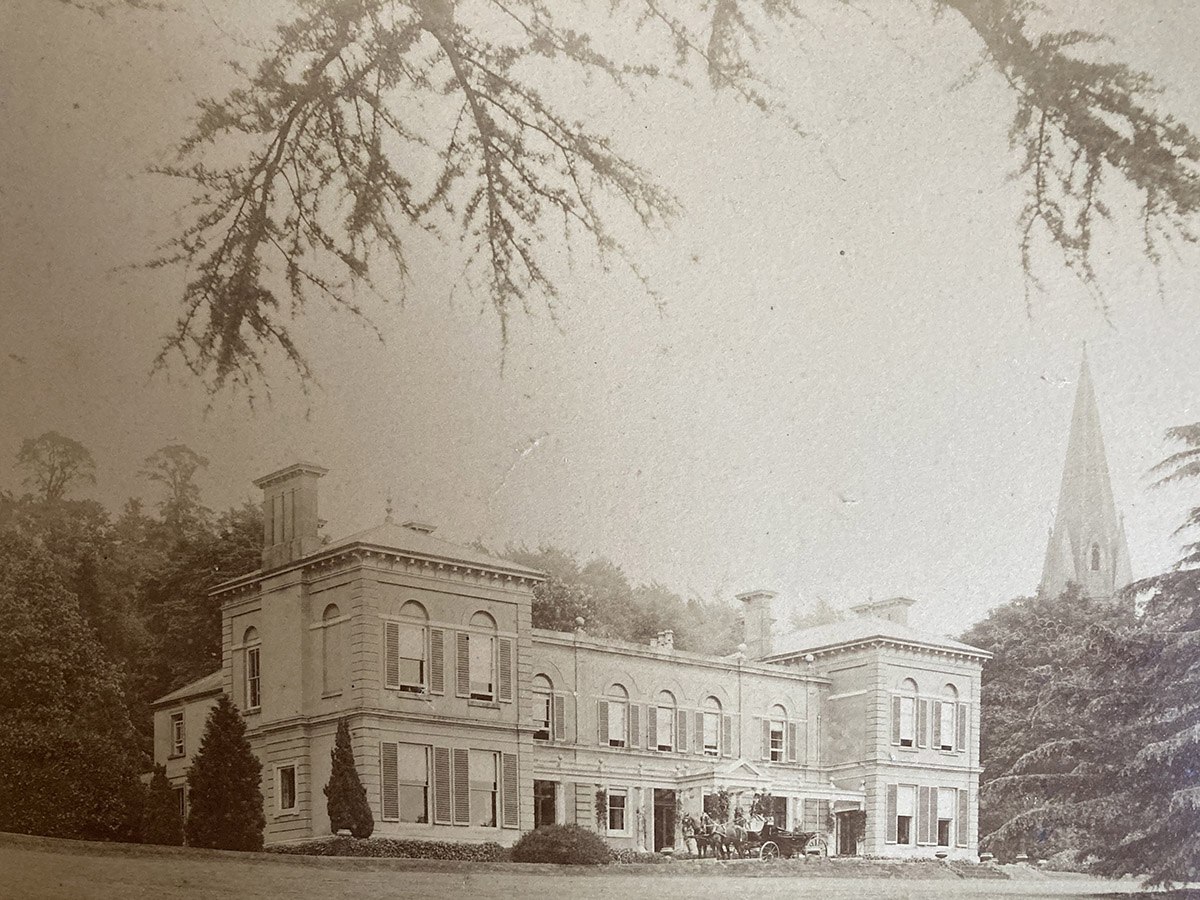 Thomas Aloysius Perry had a family of six surviving children; all daughters and two of his daughters were to marry on this day. His eldest daughter, Georgina Mary aged twenty was to marry an Irishman Charles Owen O'Conor Don MP.
The wedding breakfast at Bitham House had musical accompaniment from the band of the 3rd Oxfordshire Rifles. In the afternoon there was a dinner for the tenants of the village in a large tent. Sports were played and in the evening a large bonfire was lit on the hill above the house.
The beautiful Georgina Perry and her new, thirty one year old, husband, Charles O'Conor honeymooned in France before returning to Charles' estate and ancestral home in Castlerea Co. Roscommon. Arriving by train to Castlerea to further wild celebrations. The entire town was decked out with bunting and crowds pressed around the young couple. Several triumphal arches wishing the young couple happiness in their married life spanned the streets.
The horses on their carriage were unhitched and the carriage drawn to Clonalis Historic House by Charles' tenants. One banner read "may Bellanagare (the O'Conors) never be without an heir" which, from accounts, produced a coy smile on Georgina's face. At last Charles Owen could revel in the happiness in an obvious love match with his new bride. Until that time Charles' life had been dogged by tragedy and much sadness had marked his thirty one years, Famine in Ireland and the premature death of both his parents leaving him an orphan at the age of ten in 1847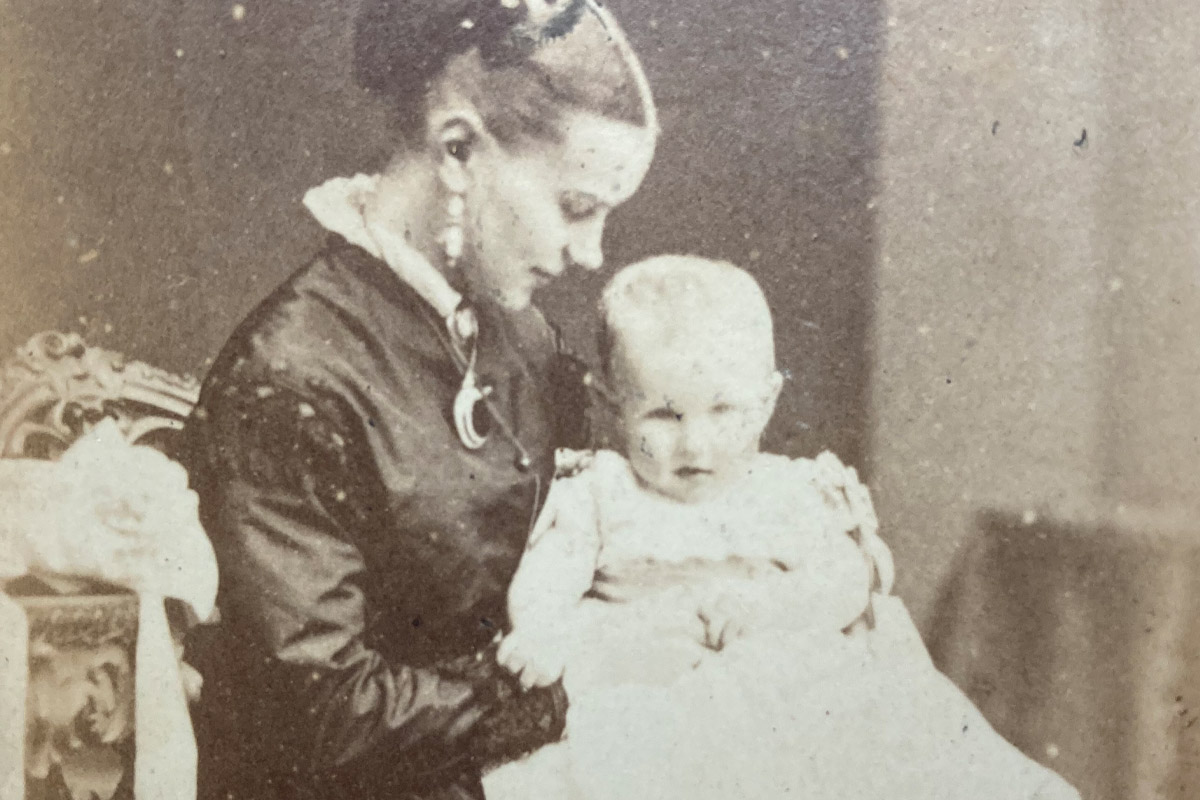 Further joy marked Georgina's and Charles' lives with the birth of their sons, Denis in 1869 and Owen in 1870 and on 24th Jan 1872 Charles' records in his diaries "my sons, twins born and christened Charles Hugh and Roderick. Twins born before their time which was not till March".
Ominously on the 15th February he recorded "my dear wife gets a cold and chill". Calamitously, after more entries about Georgiana's ill health, he records on 18th August "my darling wife dies".  She was twenty four and had, like Charles' parents, died of "consumption" (TB). Charles Owen was devastated and was now a lone parent bringing up his four precious sons.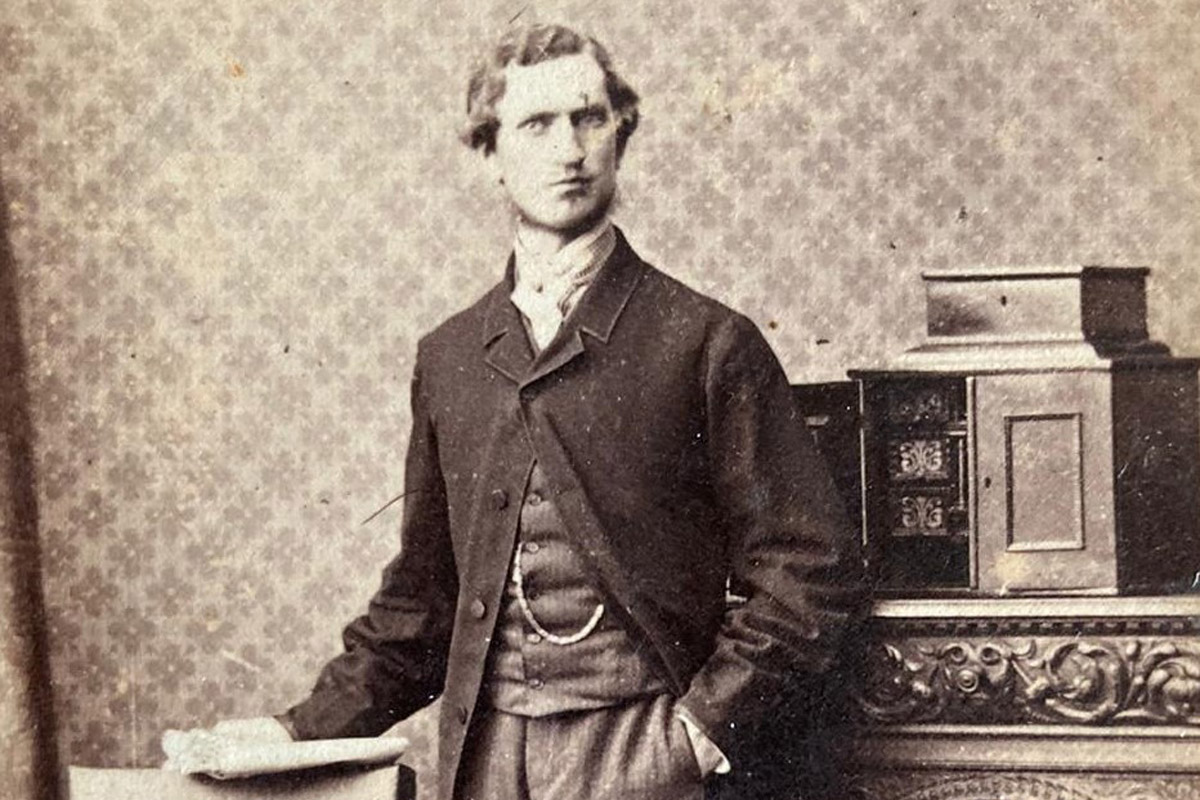 Within a short time, Charles had embarked on a plan to abandon his former home and construct a new residence 500 yards away from the River Suck which, when in full spate, often flooded the basement of the old house. The old house was now regarded as unhealthy and for Charles, full of sad memories.
Within two years what Charles Owen constructed was nothing short of a monument to his lost love, his darling wife, as it was a near replica of Bitham House, Georgina's childhood home.
On completion in 1880 two Monkey Puzzle trees from Bitham were planted side by side close to the front entrance of the new house. One elderly tree remains.
Pyers O'Conor Nash